Students Review Local Chicken Tender Joint's Sauces
Andy Judlowe '24 and Spencer Buten '24 recently tasted and ranked all 18 of Sticky's Finger Joint's famous sauces.
Since opening in 2015, Sticky's Finger Joint has been a staple of Friends students' diets. Located conveniently near school on 14th Street and Irving Place, it offers three sizes of either chicken tenders or poppers, as well as fries, sandwiches, and various other specialty items.
But Sticky's most notable feature is its dipping sauces. Of the eighteen sauces, each customer must narrow their choices down to one to three selections, depending on the size of their meal, or be willing to pay the $.69 surcharge per additional sauce. The sauces are split into two categories: Classic and Global. Both categories contain some basic choices and some more adventurous flavors. The sauces of both classes are further classified by their spiciness with each sauce given a rating from zero to three peppers. 
Most students who have visited Sticky's, us included, have experienced the overwhelming panic surrounding this vast menu of flavors. The stakes are high, as the quality of the customer's lunch rests in the balance. Anything either too spicy, like the Caribbean Sweet Heat, or just too plain weird, like the S'more Sauce, has the potential to ruin otherwise exceptional chicken. Simply put, the sauce makes or breaks the meal.
So, to help ease your stress during your next visit to The Finger Joint, we set out to devise a comprehensive list ranking each sauce. This was no easy task—it involved sitting in the middle of Union Square Park and letting onlookers gawk as we consumed absurd amounts of sauce without nearly enough chicken to match. It then entailed identifying each sauce by its appearance and flavor before deliberating over its ranking in painstaking detail. Of course, all these rankings are purely subjective, so don't be afraid to go out there, try a couple sauces that grab your attention, and let us know what you think. So finally, here are Sticky's eighteen sauces, ranked worst to best.
18: Hot Honey
🌶️
(Global)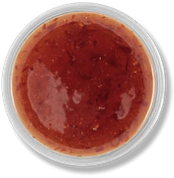 A concoction of strange fruity flavors with a hint of spice, the Hot Honey isn't even shown on the Sticky's Menu, and for good reason. Its strange, unappealing flavor starts out disagreeable and only gets less appetizing with the aftertaste. It's just bad.
17: Caribbean Sweet Heat
🌶️ 🌶️ 🌶️ 
(Global)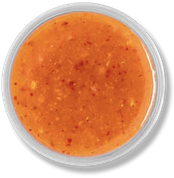 The Caribbean Sweet Heat starts off with a tropical flavor similar to and slightly better than that of the Hot Honey sauce. But before you know it, the sauce ambushes you with an excessive and uncalled-for heat that overpowers the chicken and leaves your taste buds begging for water. Unless you are inclined to recklessly chase the spiciest flavor possible, there is no reason to order the Caribbean Sweet Heat.
16: S'more
(Classic)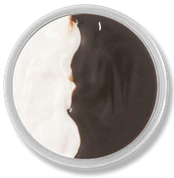 A sweet mix of marshmallow and chocolate sauce, the S'more sauce has the makings of an excellent dessert item by itself and would likely taste great on an ice cream sundae or a churro. It has no place, however, on a chicken tender. S'more flavored chicken tastes about how you'd expect–it's an interesting combo that tastes strange and does not deserve to be tried twice.
15: Hot Asian BBQ
🌶️
(Global)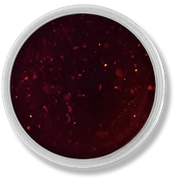 One of many sauces with an Asian-inspired flavor, the Hot Asian BBQ is a sweet and spicy mix with a little bit of heat. Like the two previous global flavors, it has a strange aftertaste that hurts the sauce overall.
14: Salsa Verde
🌶️
(Global)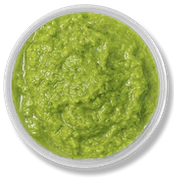 The Salsa Verde offers bright Latin flavors like green peppers and tomatillos with a good amount of heat. It might, however, be better suited at Chipotle four storefronts down, as the sauce's bold flavors don't mix great with chicken.
13: Thai Sweet Chili 
(Global)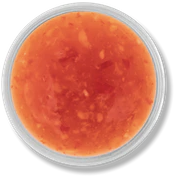 Another Asian-inspired sauce, the Thai Sweet Chili is a sweet, tangy sauce much like the higher-ranked General T'Sticky's sauce but without the heat.
12: Buttermilk Baby Ranch
(Classic)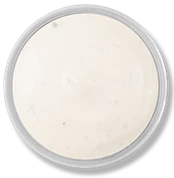 About as neutral as it gets, the Buttermilk Baby Ranch is a simple, creamy, buttermilk-based sauce that neither adds nor detracts from the chicken.
11: Vampire Aioli
(Global)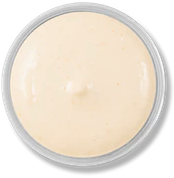 A simple mayonnaise-based sauce, the Vampire Aioli has a subtle roast garlic flavor. It's one of the thickest sauces on the menu, but has a refined flavor palette, making it a solid option.
10: General T'Sticky
🌶️
(Global)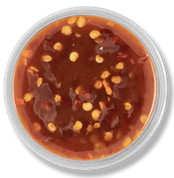 Recreating the classic American Chinese dish General Tso's chicken, the General T'Sticky is a sweet and spicy dip that blends quite well with Sticky's chicken. The highest ranked Asian-inspired sauce, its sweet tanginess packs a bit of heat, making it an excellent choice.
9: Lemon Piccata
(Global)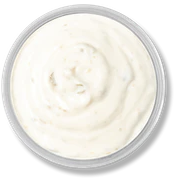 The Lemon Piccata utilizes Italian flavors like lemon and caper in its thick, creamy base to form a sophisticated and effective blend. It provides excellent flavor while allowing the chicken's natural flavor to shine.
8: Chipotle Aioli
🌶️
(Global)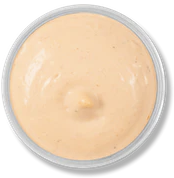 Another fairly basic sauce, the Chipotle Aioli is similar to the Buttermilk Baby Ranch or Vampire Aioli in flavor, but is closer to the Vampire aioli in consistency. Unlike its fellow aioli, however, the Chipotle balances the creaminess with some much-needed heat.
7: Sassy BBQ
(Classic)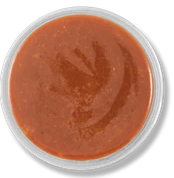 A traditional take on barbecue sauce, the Sassy BBQ is about as classic a sauce as there is (this isn't an insult, as regular barbecue sauce is a long-time friend of the chicken tender). You can't go wrong with this simple tangy sauce.
6: Sunny Mustard
(Classic)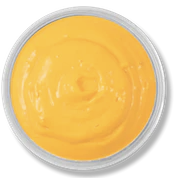 Like the Sassy BBQ, the Sunny Mustard doesn't stray far from the classic honey mustard flavor. It's a simple, sweet and tangy mustard without a twist. There's not much to say, it's just honey mustard.
5: Cray
🌶️🌶️
(Global)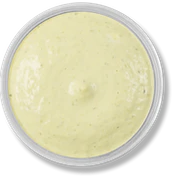 A Peruvian-style sauce with a green hue, the Cray has a little less heat then its two pepper rating might suggest, but still packs plenty of flavor into its cilantro jalapeño blend.
4: Waffle
(Classic)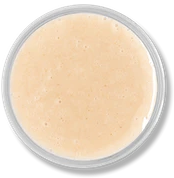 Though it sounds like a gimmick bound to fail alongside the S'mores sauce, the Waffle sauce actually works. It's a sweet, syrupy substance that feeds on the well-proven success of chicken and waffles. The combo of syrup and cinnamon tastes like liquid French toast, and as strange as it may sound, it compliments the chicken perfectly.
3: Buffalo Balsamic Maple
🌶️🌶️
(Classic)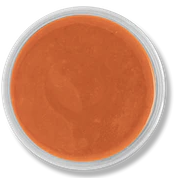 A buffalo sauce with a good amount of kick that does not completely overpower its vehicle, the Buffalo Balsamic Maple strongly resembles Frank's Red Hot, a classic household hot sauce that contains much more flavor than many of its spicier counterparts. The Buffalo Balsamic Maple is a straight-up hot sauce that'll give your chicken some heat and flavor.
2: Mac
🌶️
(Classic)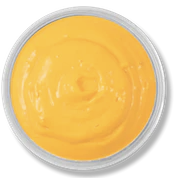 A creamy sauce with a bright yellow coloration and a little spice, the Mac sauce is a reliable choice. Thickened with cheddar cheese and flavored with jalapeños, it's a simple but delicious rich dip that works perfectly with either chicken or fries.
1: Sticky's Sauce
(Classic)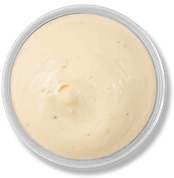 The king of all sauces, it's clear why Sticky's threw their name behind this one—the restaurant's namesake definitely deserves its spot on the throne. Though it's not as spicy as the Buffalo Balsamic Maple or as bold as the Mac, the creamy white barbecue sauce comes with more than a hint of smokiness and is just a well-balanced and overall-excellent sauce. Sticky's Sauce wins by a landslide.
Leave a Comment
About the Contributors
Andy Judlowe, Editor-In-Chief
Andy is in 12th grade and is serving as Editor in Chief this year. He has been at Friends since kindergarten, and plays on the basketball and baseball...
Spencer Buten, Senior Editor
Spencer is in 12th grade and is serving as a Senior Editor this year. He has been at Friends Seminary since kindergarten, has two siblings, and loves playing...