James Turell Skyspace Coming to Friends Seminary
Fewer than a hundred Skyspaces exist in the world, but a new one is coming to Friends Seminary. Created by the artist James Turrell, Skyspaces are chambers that mix natural and artificial light for viewers to engage with the limits and wonders of human perception. Plans are underway to install a Skyspace on the roof of the 218 Townhouse. A lar
ge retractable roof will open directly to the sky. The room will have benches around the perimeter, offering observers a revelatory immersive experience.  
Turrell, a world-renowned and award-winning artist, was born a Quaker. Throughout his life seeing the light shine through meeting house windows has been a source of inspiration. He has built multiple Skyspaces in Quaker institutes, such as the Live Oak Meeting House in Houston, Texas, and Chestnut Hill in Philadelphia. 
Turrell became acquainted with Head of School Bo Lauder after speaking to the Friends community during Peace Week in 2007. "I knew I wanted to do something special with Turrell," says Bo. "I had in mind a small interior chapel that would have an interior light element."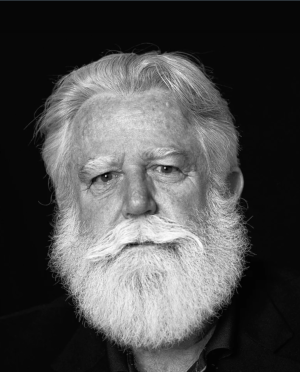 However, when Bo invited Turrell to his office to discuss possible interior designs, Turrell said, "Let's go to your roof." Turrell was immediately drawn to the idea of a Skyspace.  
Bo knew a Skyspace would be a challenge to build. To raise money
, he launched a special fundraising campaign. Turrell donated the designs for the Skyspace along with two smaller pieces that the school used to auction and raise money for the project. 
Bo calls the Skyspace a "wonderful opportunity." The space will be u
sed as an extension of the Meeting House, as well as an extra classroom. "We are trying to make the Skyspace a place for contemplation," says Bo. He intends for the Skyspace to be accessible not only by the Friends community but all New Yorkers. His hope is that the Skyspace can be open for public schools to use by appointment and for the general public one Saturday a month. 
The Skyspace will be open in January, 2023. One week after Peace Week, students will be able to come to the Skyspace and sit in a beautiful sanctuary of light.