Cooper: National League West (NL West) ranks and predictions
Cooper ranks NL West teams and predicts outcomes for the season.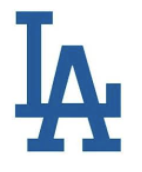 The Western divisions in both leagues share an eerie parallel. They both have two playoff-caliber teams and three teams in need of a rebuild. The best of the NL West are definitely the Los Angeles Dodgers. Corey Seager, Justin Turner, Cody Bellinger are eager to get on base so that Mookie Betts can homer them in. After adding Trevor Bauer to a pitching staff already including Clayton Kershaw and Walker Buehler, LA looks ready to return to the World Series. However, one thing in their way is the amount of large personalities on their team, which could inhibit their progress.

The other thing in the Dodgers' way is the San Diego Padres, led by young superstar slugger Fernando Tatis Jr. and prime-aged contact hitter Manny Machado. These two hit a combined 33 home runs in last year's shortened season and both had OPS over .900. They have a strong supporting cast of Trent Grisham and Wil Meyers, as well as a strong bullpen consisting of Yu Darvish, Blake Snell, and Dinelson Lamet. There will certainly be a great battle in SoCal, but I do believe that the Padres are still around a year or two removed from taking the crown from the reigning Dodgers.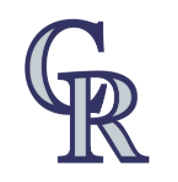 The next three teams have been put in many different orders, as they are all incomparable to the top two teams in the division. Controversially, I do believe that the third best team in the West will be the Colorado Rockies. Though Nolan Arenado departed in one of the most one-sided trades of the last few years, Colorado still has Trevor Story, one of the best shortstops in the game. They also have Charlie Blackmon and Raimel Tapia — both great hitters. That's really all they need to be better than the other teams in this division.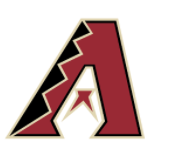 Ranked after the Rockies is the Arizona Diamondbacks. They lost their top hitter Starling Marte this offseason. However, they still have Ketel Marte (unrelated to Starling) and Nick Ahmed, who both hit relatively well. The pitching rotation is where this team gets most of its strength, with players like  Zac Gallen and Merill Kelly who both have ERAs under 3. They still lack major talent, as most of their "stars" would be supporting players on any other team.
The lowest ranked team in the NL West is the San Francisco Giants. Retaining Brandon Belt, Donovan Solano, Brandon Crawford, and Evan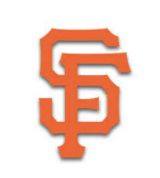 Longoria in the infield, the Giants are basically an All-Star team from seven years ago. The main problem with this team is their player's age. They have an old pitching staff, old infield, and old outfield. Even though they had the raw numbers last year, they will start to decline heavily this season.