Cooper: National League Central (NL Central) ranks and predictions
Cooper ranks NL Central teams and predicts outcomes for the season.

Much like its AL counterpart, the NL Central has three teams that have a reasonable chance of getting a ticket to the postseason. The strongest team, by the skin of their teeth, is the Chicago Cubs. After underperforming in 2020, sluggers Anthony Rizzo and Kris Bryant will be back with a vengeance. Wilson Contreras and Javi Baez both look to return to their days of hitting Chicago into the promised land. Though they've lost Yu Darvish from their pitching staff, Kyle Hendricks remains, still largely unchanged from his days of taking this team to the World Series.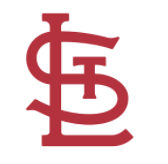 The Cubs have a lot to prove, and will be in close contention with the St. Louis Cardinals. Nolan Arenado immediately put the Cardinals on the map as contenders for the NL Central title. He will be a great addition to their infield, joining Paul Goldschmidt, Paul DeJong, and Matt Carpenter. The Cardinals' rotation includes Adam Wainwright, arguably one of the best pitchers of the 21st century, and Jack Flaherty, a young star looking to prove himself this season. The main weakness of this team is the outfield, which is what puts them slightly behind Chicago.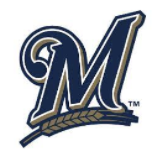 One team that does not have a weak outfield is the Milwaukee Brewers, because it contains two-time batting title winner Christian Yelich, World Series winner Lorenzo Cain, and recent acquisition Jackie Bradley Jr. Their infield is not too shabby either, featuring the recent acquisition Kolten Wong. But when it comes to Milwaukee and St. Louis, I'm going to give the Redbirds the advantage here due to the quantity of great players on the Cardinals' roster. Nonetheless, it will be a very close three-way race between those two and Chicago.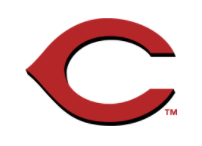 The team that will not be in this playoff race, despite coming in second last year, is the Cincinnati Reds. The Reds are a team that was relying largely on its pitching, and now that Cy Young winner Trevor Bauer is gone, they don't have a clear course of action. First baseman Joey Votto is in his twilight years, and continues to put up worse and worse numbers. Combine that with a lack of hitting and you've got a team that is severely on the decline.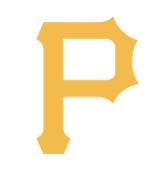 What's keeping Cincinnati from fifth is an even worse team: the Pittsburgh Pirates. Bottom 3 in almost every offensive category, with abysmal pitching, Pittsburgh should be looking to rebuild through the minors to avoid fading into absolute obscurity.