Cooper: American League Central (AL Central) ranks and predictions
Cooper ranks AL Central teams and predicts outcomes for the season.

The central  division has less overall talent, which arguably makes it a more interesting division to forecast.  There are three candidates that could each reasonably finish in first place. My personal favorite  is the Chicago White Sox. This team is spearheaded by two of the best hitters in the game, Tim Anderson and Nick Madrigal. Sluggers Jose Abreu and Eloy Jimenez will hit many home runs in 2021. Young stars Luis Robert and Yoan Moncada will also be something to look forward to this year.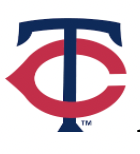 A close contender for the title will be the Minnesota Twins, led by 40-year old DH Nelson Cruz. Cruz boasted a .992 OPS in 2020, and along with Josh Donaldson and Byron Buxton, the Twins have pretty solid hitters. Having Kenta Maeda and Jose Berrios to pitch will help them a lot with great performances from the mound. The only major issue in Minnesota is the loss of relief pitcher Trevor May, which will weaken  the bullpen.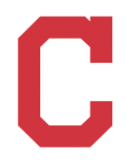 In third in this division is the Cleveland Indians. After trading Francisco Lindor and Carlos Carrasco to the Mets for a bag of Cracker Jacks, Cleveland has been severely beat down. And after losing Carlos Santana, the Indians aren't half the team they used to be. Since Shane Bieber, the Indian's sole talented starter, only pitches once every 5 games, Cleveland will have to rely on the slugging of Jose Ramirez to provide a miracle to Forest City.

In fourth place, we have the Kansas City Royals. Led by catcher Salvador Perez, this team lacks strong talent to play around him. The pitching has been abysmal, and no one is hitting home runs. The arrival of Carlos Santana should put smiles on some faces, but Kansas City is still a very weak team.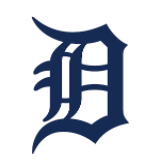 Last and definitely least is the Detroit Tigers. Detroit has a major problem: they didn't have a single .300 batter in the entire lineup in 2020. Not only that, but only three of their starters bat over .250. The Tigers might very well end up being the worst team in the league.